MEIZU 20, 20 Pro et 20 Infinity : A trio to conquer the Chinese market
The Meizu 20 series was finally unveiled this March 30th at a joint event between Meizu and the car manufacturer Lynk & Co. The Meizu 20, Meizu 20 Pro and Meizu 20 Infinity were presented as well as the new Flyme 10 and Flyme Auto systems. Displayed from 400 € these new flagships have solid technical characteristics and an attractive design for a contained price.
Meizu 20 et 20 Pro
The duo is presented with a design deliberately inspired by the iPhone 14 and Samsung Galaxy S23. With a punch hole lodged at the top of the screen and discreet borders, they attract the eye and the result seems effective. On the back we find 3 to 4 photo sensors aligned vertically on the left side of the phones.
The 2 models have a common design and share some specificities. They are powered by the Snapdragon 8Gen2 processor and run on Flyme10 under Android 13. We find housed in the center of the screen a 32MP selfie camera. They share a stabilized main sensor of 50MP on a triple sensor photo module for the Meizu 20 (50MP, 16MP wide angle and 5MP telephoto) and 4 sensors for the 20 Pro (50MP, 50MP wide angle and 50MP telephoto) with an additional ToF sensor. They can shoot in 8K.
Another good news is that they keep the ultrasonic mTouch2.0 solution to unlock the smartphone by placing his finger on the screen. Meizu promises an unlock in less than 0.075 seconds. Qualcomm's signature ultrasonic unlocking technology is said to be the most reliable and fastest on the market.
The Meizu 20 and 20 Pro are equipped with a large OLED display of 6.55 inches and 6.81 inches respectively with a 20:9 ratio. FHD+ definition with a refresh rate of 144Hz for the Meizu 20 against a 2K+ screen at 120Hz for the 20 Pro. The screens are protected by an in-house solution announced as being superior to Gorilla Glass 7
On the entertainment and connectivity front, they feature the new mEngine 4.0 vibration engine, dual speaker, Wifi 7, 5G and Bluetooth 5.2 as well as NFC. The 20 Pro can be used as a car key thanks to its CCC3.0 digital key certification. We can count on the new version of the OS Flyme 10 to also bring an enriched experience through a slew of improvements and optimizations.
To power the whole thing we will have to rely on a 4700 mAh battery for the first one (fast wire charge at 67W) and a 5000mAh battery for the second (fast wire charge at 80W and wireless at 50W)
The Meizu 20 starts at 2999 yuan, or nearly 400 € (436 $) (Tax excluded). The Meizu 20 Pro for its part starts at 3999 yuan or nearly 535 € (582 $). They are guaranteed for 3 years and the Chinese version is compatible with almost all European 4G/5G frequencies (gold B28B only B28A)
Meizu 20 Infinity : One more thing 
The manufacturer makes the surprise by unveiling a 3rd model under the name Meizu 20 Infinity. This model is positioned in the very high-end segment since its price starts at € 850. This is a first for Meizu, which has designed the Infinity with a unibody design. The symmetry of the screen edges is respected with a thinness of 2.48mm. The Meizu 20 is the first smartphone to be designed with a screen without frame. The absence of the frame on which the screen normally rests naturally reduces the borders and improves the immersion effect. From the first pictures circulating on the web, the result seems successful.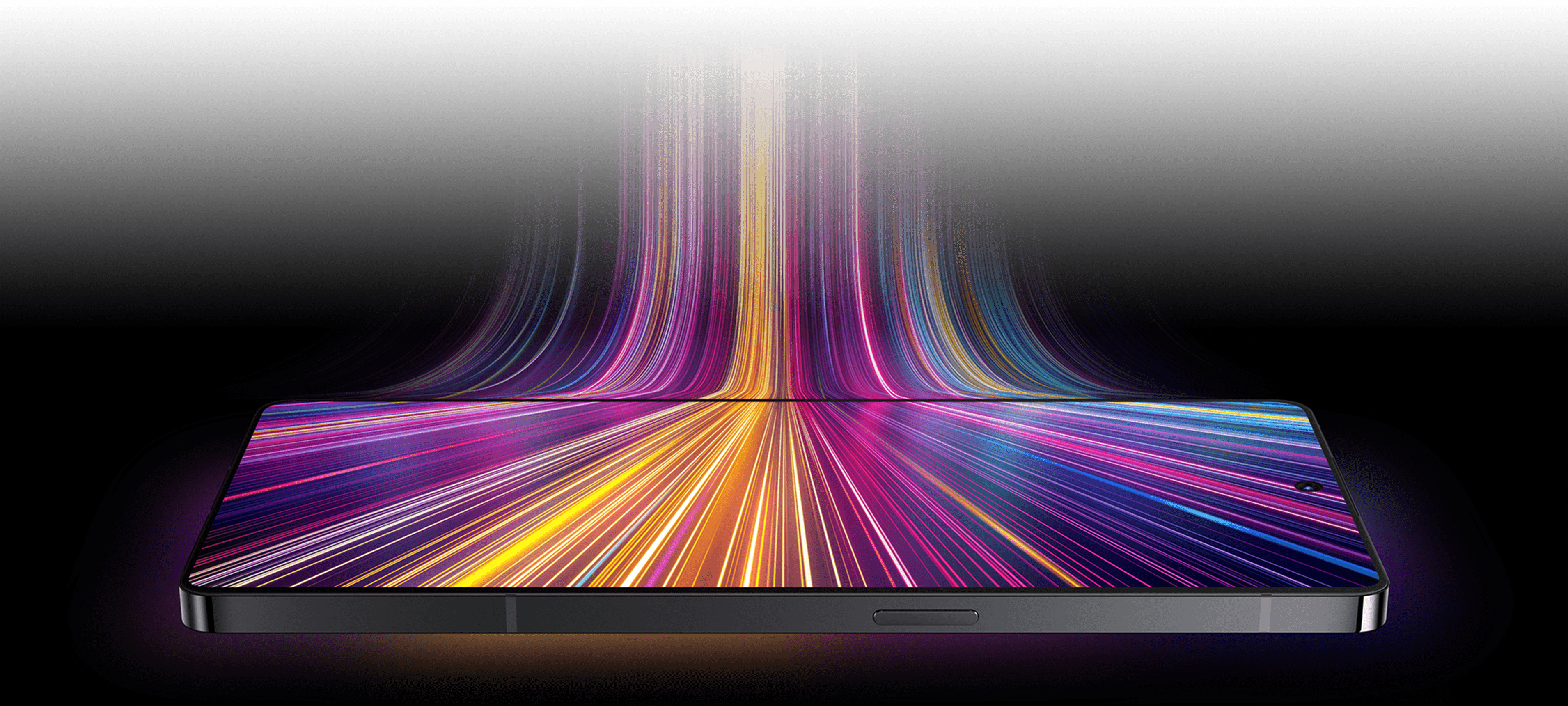 The Meizu 20 Infinity is designed with an alloy of glass and ceramic. It is protected by Meizu Titan Glass made of a sapphire alloy.
Among other highlights, its selfie camera is equipped with a hybrid lens TLens ® latest innovation of the company poLight which aims to revolutionize the autofocus on our mobile devices.
Finally, the Meizu 20 Infinity would be able to communicate by message through a satellite connection thanks to a dedicated chip. MEIZU has not really revealed all the details of this product whose marketing date remains unknown at this stage. However, the Infinity model starts at 6299 yuan,  844 euros (917$) excluding VAT.
Except for a surprise, the 3 models Meizu 20, 20 Pro and 20 Infinity should not be marketed outside mainland China.
You will find the specs sheet of the different models in the table below:
 

MEIZU 20

 

MEIZU 20 PRO

 

MEIZU 20 infinity

 

Screen

OLED FHD+ 6.55'' 144Hz

 

Ultrasonic fingerprints scanner

 

6.81-inch LTPO OLED 120hZ

 

Ultrasonic fingerprints scanner

 

 

6.71-inch LTPO OLED 120Hz 2K+

 

Ultrasonic fingerprints scanner

 

Processor

 

Snapdragon 8Gen2

 

Snapdragon 8Gen2

 

Snapdragon 8Gen2

 

OS

 

Flyme 10 (Android 13)

 

Selfie Camera

32MP

 

32MP

 

32MP IMX616 TLens

 

Ram et storage

LPDDR5X + UFS 4.0

 

LPDDR5X + UFS 4.0

 

LPDDR5X + UFS 4.0

 

Camera

 

50 MP GN5 OIS

 

16 MP

 

5 MP 

 

Max : 4K 120fps 

50 MP GN5 OIS + EIS

 

50 MP GN5

 

50 MP JN1 

 

Max : 4K 120fps 

50 MP IMX766

 

12 MP IMX563

 

12 MP IMX663 

 

Max : 4K 120fps 

Audio

 

Double haut parleur

 

Double haute parleur

 

Double haute parleur, Flyme Sound (LHDC)

 

Battery

 

4700 mAh (67W)

 

5000Mah (80W)

 

4800mAh (65W)

 

Wireless charging

Non

 

50W

 

50W

 

Extra 

 

NFC, Bluetooth 5.2, UWB, WIFI 7, AutoPhone…

 

NFC, Bluetooth 5.2, clé numérique CCC3.0,
AutoPhone WIFI 7…

Connexion satellite, Meizu Titan Glass, Autophone, Flyme Sound, NFC, Bluetooth 5.2, clé numérique CCC3.0, WIFI 7 

Protection 

 

IP54

 

IP54

 

?

Dimensions

157.9 x 73.5 x 8 mm

164.2 x 76.4 x 7.8 mm

163.4 x 73.3 x 8.2 mm

Poids

190g

209g

215g

Prix

à partir de 400 €

 à partir de 535 €

à partir de 844 €
Flyme Auto &  the Autophone 
The presentation of this new series, was done during a joint event between Meizu and the car manufacturer Lynk & Co. A choice that shows the willingness of the Geely group to unite the mobile and automotive experience within a single ecosystem. A long part of the presentation was dedicated to the new infotainment system Flyme Auto and its mobile version Flyme 10.
Meizu introduces the Autophone concept. The Autophone which is integrated in Flyme 10 puts your smartphone at the heart of your automotive experience. For now reserved for Lynk & Co cars, the first to benefit from the Flyme Auto infotainment system.
The latter allows the car's system to link to your phone to exploit its resources, features or applications. For example, you will be able to unlock your car with your smartphone, launch the update of your vehicle from your mobile. Flyme Auto also supports games, with the smartphone acting as a virtual wireless controller. The deep integration also allows applications to flow from one device to another without interruption.
Source : Meizu