MEIZU 20, 20 Pro & 20 Infinity: Ein Trio, um den chinesischen Markt zu erobern
The Meizu 20 series was finally unveiled on March 30 at a joint event hosted by Meizu and automaker Lynk & Co. The Meizu 20, Meizu 20 Pro and Meizu 20 Infinity were presented along with the new Flyme 10 and Flyme Auto systems. Prices start from €400 and the new flagships have solid technical characteristics and an attractive design at a low price.
Meizu 20 and 20 Pro
The design of the duo is deliberately based on the iPhone 14 and the Samsung Galaxy S23. With a stamp housed at the top of the screen and subtle borders, they draw attention and the result seems effective. There are 3 to 4 photo sensors on the back, aligned vertically on the left side of the phones.
The two models have a common design and share some special features. They are powered by a Snapdragon 8Gen2 processor and run on Flyme10 running Android 13. There is a 32MP selfie camera in the center of the screen. They share a stabilized 50MP main sensor on a triple camera module for the Meizu 20 (50MP, 16MP wide-angle and 5MP telephoto) and 4 sensors for the 20 Pro (50MP, 50MP wide-angle and 50MP telephoto) , which also has a ToF sensor. You can film in 8K.
Another good news is that they keep the mTouch2.0 ultrasonic solution to unlock the smartphone by placing your finger on the screen. Meizu promises unlocking in less than 0.075 seconds. Qualcomm signature ultrasonic unlocking technology is considered the most reliable and fastest on the market.
The Meizu 20 and 20 Pro come with a large OLED screen measuring 6.55 inches and 6.81 inches respectively with an aspect ratio of 20:9. Featuring an FHD+ resolution and 144Hz refresh rate for the Meizu 20 versus a 2K+ screen at 120Hz for the 20 Pro. The screens are protected by a home-made solution that's touted as better than Gorilla Glass 7.
In terms of entertainment and connectivity, they are equipped with the new mEngine 4.0 vibration motor, double speakers, Wifi 7, 5G and Bluetooth 5.2, and NFC. The 20 Pro can be used as a car key thanks to the CCC3.0 certification for digital keys. The new version of the Flyme 10 operating system offers a multitude of improvements and optimizations that enrich the experience.
To power the whole thing, expect a 4700 mAh battery for the first (quick charge via cable at 67W) and a 5000 mAh battery for the second (quick charge via cable at 80W and wireless at 50W).
The Meizu 20 starts at 2999 yuan, which is almost 400 euros (excluding taxes). The Meizu 20 Pro, on the other hand, starts at 3999 yuan, almost 535 euros without taxes. Both come with a three-year warranty and the Chinese version is compatible with almost all European 4G/5G frequencies (Gold B28B only B28A).
Meizu 20 Infinity : One more thing 
The brand surprised by unveiling a third model called Meizu 20 Infinity. This model is in the very high price segment, as the price starts at €850. It's the first time Meizu has designed the Infinity with a unibody design. The symmetry of the screen edges is maintained with a thinness of 2.48 mm. The Meizu 20 stands out as a real spearhead as it would be the first smartphone designed with a frameless screen. Of course, the absence of the frame on which the screen usually rests reduces the edges and improves the effect of immersion in the world. The first pictures circulating on the internet show that the result looks good.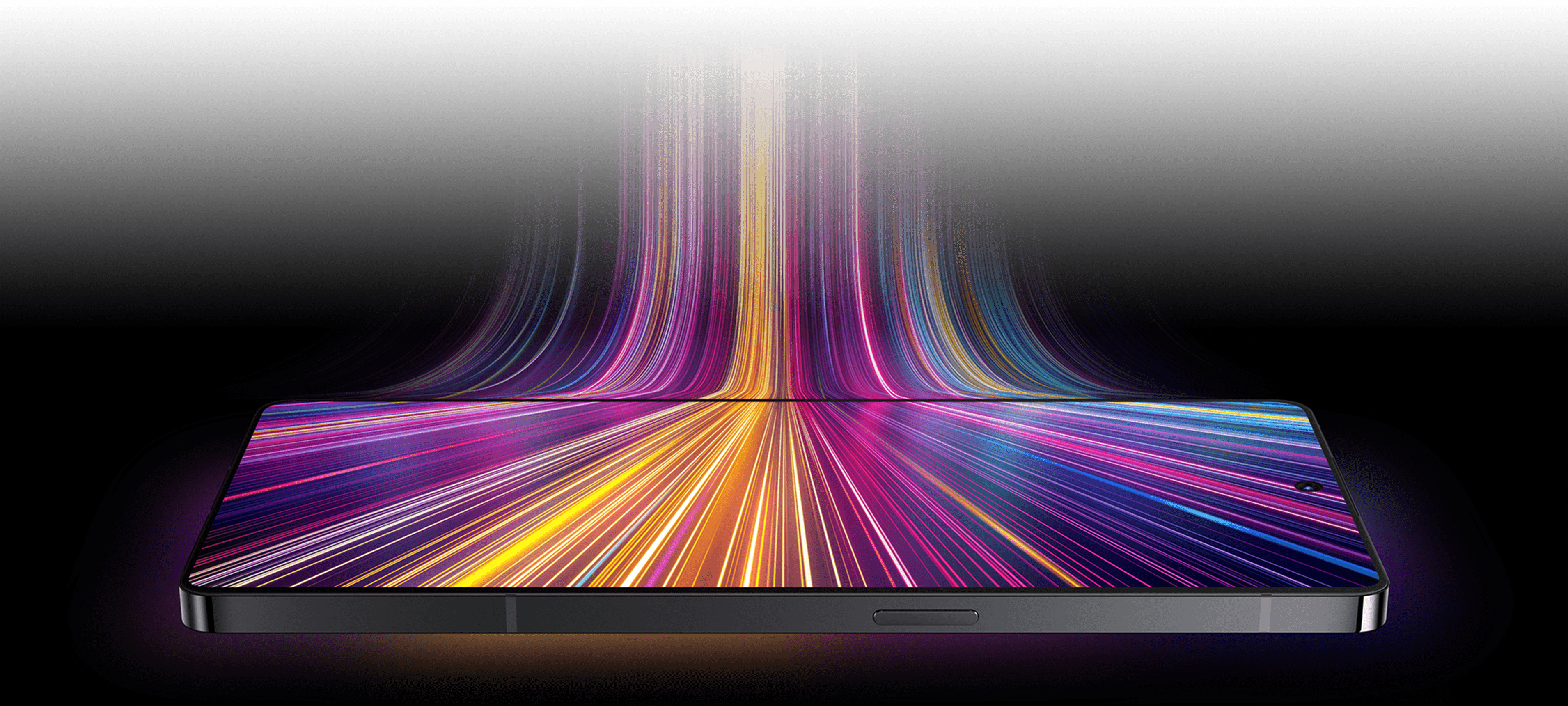 Das Meizu 20 Infinity ist aus einer Legierung aus Glas und Keramik gefertigt. Geschützt wird es durch MEIZU Titan Glass, das aus einer Saphir-Legierung besteht.
Zu den weiteren Highlights gehört seine Selfie-Kamera, die mit einer TLens ® Hybrid-Linse ausgestattet ist, der neuesten Innovation des Unternehmens poLight, das den Autofokus auf unseren mobilen Geräten revolutionieren will.
Schließlich soll das Meizu 20 Infinity dank eines speziellen Chips in der Lage sein, über eine Satellitenverbindung per Nachricht zu kommunizieren. MEIZU hat nicht wirklich alle Details dieses Produkts enthüllt, und das Datum, an dem es auf den Markt kommt, ist derzeit noch unbekannt. Das Infinity-Modell beginnt bei 6299 Yuan, was etwa 844 Euro (ohne Steuern) entspricht.
Wenn es keine Überraschungen gibt, werden die drei Modelle Meizu 20, 20 Pro und 20 Infinity voraussichtlich nicht außerhalb des chinesischen Festlands vermarktet.
Die Merkmale (Datenblatt) der verschiedenen Modelle finden Sie in der folgenden Tabelle : 
 

MEIZU 20 
MEIZU 20 PRO 
MEIZU 20 Infinity 

Display

6.55" 144Hz FHD+ OLED-Display
Ultraschall-Fingerabdruckleser
6.81-inch LTPO OLED 120hZ
Ultraschall-Fingerabdruckleser

 

6.71-inch LTPO OLED 120Hz 2K+

 

Lecteur d'empreintes à ultrasons

 

Prozessor

Snapdragon 8Gen2

 

Snapdragon 8Gen2

 

Snapdragon 8Gen2

 

OS

 

Flyme 10 (Android 13)

 

FrontKamera

32MP

 

32MP

 

32MP IMX616 TLens

 

RAM & storage

LPDDR5X + UFS 4.0

 

LPDDR5X + UFS 4.0

 

LPDDR5X + UFS 4.0

 

Kamera

50 MP GN5 OIS

 

16 MP

 

5 MP 

 

Max : 4K 120fps 

50 MP GN5 OIS + EIS

 

50 MP GN5

 

50 MP JN1 

 

Max : 4K 120fps 

50 MP IMX766

 

12 MP IMX563

 

12 MP IMX663 

 

Max : 4K 120fps 

Audio 

Double haut parleur

 

Double haute parleur

 

Double haute parleur, Flyme Sound (LHDC)

 

Akku

4700 mAh (67W)

 

5000Mah (80W)

 

4800mAh (65W)

 

Kabelloses Aufladen

Non

 

50W

 

50W

 

Extra 

 

NFC, Bluetooth 5.2, UWB, WIFI 7, AutoPhone…

 

NFC, Bluetooth 5.2, AutoPhone, clé numérique CCC3.0, WIFI 7….

 

Conexion satellite, Meizu Titan Glass, Autophone, Flyme Sound,
NFC, Bluetooth 5.2, clé numérique CCC3.0, WIFI 7…. 
Schutzart

IP54

 

IP54

 

Non communiqué

 

Abmessungen
157.9 x 73.5 x 8 mm

164.2 x 76.4 x 7.8 mm

163.4 x 73.3 x 8.2 mm

Gewicht
190g

209g

215g

Preis

à partir de 400 €

 à partir de 535 €

à partir de 844 €
Flyme Auto und das Autophone
Die Präsentation der neuen 20er-Serie, fand auf einer gemeinsamen Veranstaltung von Meizu und dem Autohersteller Lynk & Co statt. Diese Entscheidung zeigt den Willen der Geely-Gruppe, die Erfahrung von Mobiltelefonen und Autos in einem einzigen Ökosystem zu vereinen. Ein großer Teil der Präsentation war daher dem neuen Infotainment-System Flyme Auto und seiner mobilen Version Flyme 10 gewidmet.
Meizu stellt das Konzept des Autophone vor. Das Autophone, das in Flyme 10 integriert ist, stellt Ihr Smartphone in den Mittelpunkt Ihres Auto-Erlebnisses. Vorerst nur für Lynk & Co Autos, die als erste das Infotainment-System Flyme Auto erhalten.
Die Flyme-App ermöglicht es dem System des Autos, sich mit Ihrem Handy zu verbinden, um dessen Ressourcen, Funktionen oder Anwendungen zu nutzen. So können Sie beispielsweise Ihr Auto mit Ihrem Smartphone aufschließen oder Fahrzeug-Updates von Ihrem Handy aus starten. Flyme Auto unterstützt auch Spiele, wobei das Smartphone als virtueller, kabelloser Controller fungiert. Die tiefe Integration ermöglicht es außerdem, dass Anwendungen ohne Unterbrechung von einem Gerät auf das andere übergehen.
Source : Meizu